We now offer sanitization services!
Family owned and operated in Marble Falls for two generations
Is your furnace acting up, blowing cold air, or making too much noise? Don't get left in the cold! Our experienced team of professionals is here to keep your home or business warm and cozy.
All About Air is the leading company for all of your air conditioning and cooling needs. Our technicians are qualified professionals who will get the job done right for your home or business.
Regular HVAC maintenance not only increases the reliability and efficiency of your equipment, it also extends its lifetime. Protect your investment with a maintenance agreement.
We are proud to offer sanitization services for your home, office, or business. Contact All About Air today to learn more about how we can help get your "business back in business!"
More than 100 years ago, Edwin Ruud, a Norwegian mechanical engineer, came to America and developed the first successful automatic water heater. That early success marked the beginning of a tradition of innovation and value that led to the introduction of RUUD heating and air conditioning equipment in the 1950s. Since then, RUUD has grown into one of North America's largest manufacturers of quality heating, cooling, and water heating products for residential and light commercial use. Today, RUUD operates manufacturing facilities employing highly-trained workers and state-of-the-art equipment. Over the years, the product lines have expanded, changed, and improved significantly as new design techniques and better manufacturing technologies have become available. What remains unchanged throughout our history, however, is our commitment to producing the most reliable, long-lasting, efficient equipment you can buy.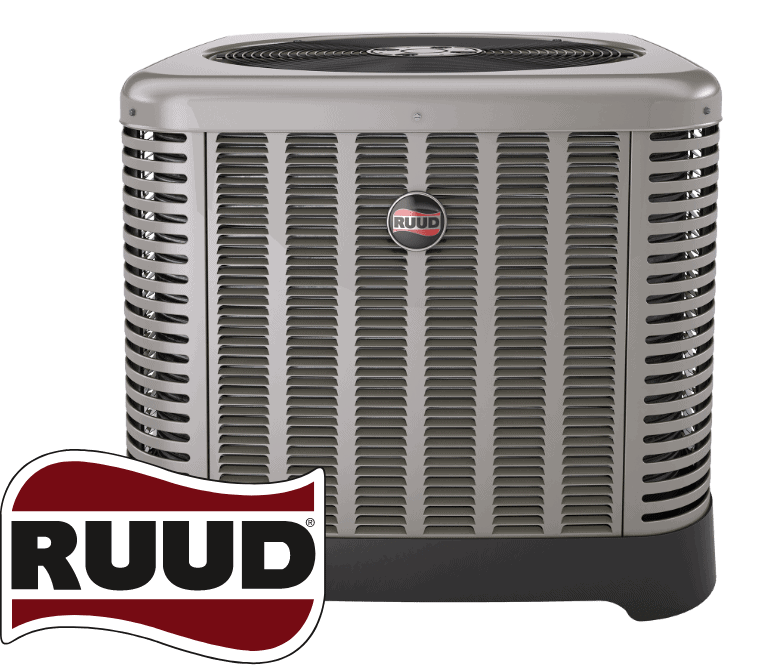 see what our customers are saying
Heat Pump Maintenance in Spicewood, TX 78769
"Technicians were friendly, knowledgeable, and efficient."
- Rush S.
Air Conditioner Maintenance in Marble Falls, TX 78654
"I called All About Air and requested an annual inspection of our heating/cooling system. Our good experience with this company over the past six years and the trust and confidence that experience has engendered is the reason we chose them again. Chris didn't disappoint. He and his team member showed up on time, were courteous and asked all the right questions so no time was wasted. They completed their inspection, made photographs of what they found so we could see what the instruments measured for various tests and what the normal ranges were for each. Chis offered recommendations and answered our questions, including costs of various procedures. We just told them what we wanted, and they went to work. We paid by credit card and received our copy of the final invoice by email. They have earned our trust over the years, and this visit just reinforced that trust. We're fortunate to have this business in our community."
- Barry C.
Gas Furnace Repair in Marble Falls, TX 78654
"Luis was very punctual, friendly, fast and all around great!"
- Nick S.
WE OFFER FINANCING TOO!
Al About Air offers financing through GreenSky and we've got several plans to choose from.
WE OFFER FINANCING TOO!
Al About Air offers financing through GreenSky and we've got several plans to choose from.
Need Maintenance Service?
See a list of all the memberships we offer to see how you can save money.